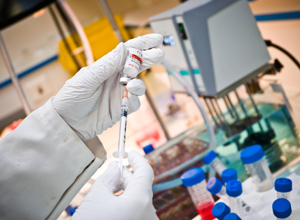 © Groupe Archimède
Camille Boulicault / Campus Communication

POLYTECH Montpellier is constantly seeking to invest in and promote innovation, business creation, technology transfer and corporate and academic partnerships. With the rapid evolution of technology and its related professions, an engineering degree course curriculum needs to strike a balance between scientific expertise and the soft skills required for the current corporate world. POLYTECH Montpellier's aim is to pinpoint and expand on the current demands of industry, and then adapt and apply that knowledge in the field through strong alliances within the business sector.
1. Recruit POLYTECH Montpellier graduates
2. Offer our students a placement opportunity
3. Sponsor top level students
4. Set up research partnerships and joint projects with our laboratories
5. Join our corporate partners' club
1. Recruit POLYTECH Montpellier graduates
POLYTECH Montpellier trains accredited French graduate engineers in a variety of disciplines, and about 300 students a year, enrolled in both classic and block release apprenticeship courses, are awarded the prestigious French "diplome d'ingénieur" by our school.
We at POLYTECH Montpellier have more than 40 years of experience in the multi-disciplinary training of graduates geared towards industry.
Each year, more than 80% of our students graduate with international experience all over the world (from double degrees, study abroad programmes, international internships or gap year experience).
If you have a graduate job offer
Please feel free to register on our online platform and post your ad. (COMPANY ACCESS, then follow the link to register, then POLYEMPLOI).
Do not hesitate to contact us if you need assistance : Cette adresse e-mail est protégée contre les robots spammeurs. Vous devez activer le JavaScript pour la visualiser.

2. Offer our students a placement opportunity
More than 500 high quality trainees from POLYTECH Montpellier are actively looking for placements abroad each year in any of our disciplines. Can you help us by offering them an opportunity to live and work in another country?
These compulsory placements are fully recognised and supervised by the school, with a placement contract, academic and industrial tutors, and advisory help available at all times.
Different levels are available :

Trainees at 1st, 2nd or 3rd university year level (1-2 month summer internships)
4th year level (3 - 4 month summer placements)
Gap year level with a full time temporary contract or internship contract (6 to 12 months)
The 5th year final placement (5 to 8 months). See details below.
If you have a placement offer
Please feel free to register on our online platform and post your ad. (COMPANY ACCESS, then follow the link to register, then POLY+).
Do not hesitate to contact us if you need assistance : Cette adresse e-mail est protégée contre les robots spammeurs. Vous devez activer le JavaScript pour la visualiser.
Industrial, Corporate and Research placements – More details
Throughout the course, POLYTECH student engineers carry out at least 32 weeks of professional experience. These placements are mainly in industry, and are organised as follows : a placement designed to enable the student to discover the world of industry in the 1st , 2nd or 3rd year, followed by an engineering-assistant type placement in the 4th year, and a full engineering placement in the 5th year. They can all be carried out both in France or abroad.
Main goals
Assessment
Duration
3rd year
Initiation to industry
To discover the structure of a company.
A written report describing personal benefits
in social, technical and organisational contexts.
From 4 to 8 weeks during the summer

4th year
Technical / assistant-engineer placement

To apply academic knowledge to existing methodology in a practical situation, in an engineering consultancy office, a laboratory, a company, or a building site. The student engineer works as a technician and is managed by an industrial supervisor.
A written report with technical results and an oral presentation.
From 10 to 13 weeks
5th year
Engineering placement
To put theoretical knowledge into practice. To reinforce the skills required of a future engineer, that have been acquired throughout the course. This placement can be in industry or in research in a private or public laboratory.
A written report with technical results and an oral presentation with industrial and academic participants.
From 4 to 6 months

3. Sponsor top level students
4. Set up research partnerships and joint projects with our laboratories
800 researchers, 1,000 doctoral students in 120 research departments within Montpellier University of Science or associated nationally recognized research laboratories.
Access to high tech state-of-the-art facilities and close partnerships with other research bodies.
5. Join our corporate partners' club
Sponsor our activities.
Come and teach with us – sharing your professional experience with our future engineers (20% of the courses are taught by leading industrialists).
Assess the curricula and courses and match them to the requirements of industry.
Become a member of our School Boards.
Have direct access to our best students.